JOHN HOSSACK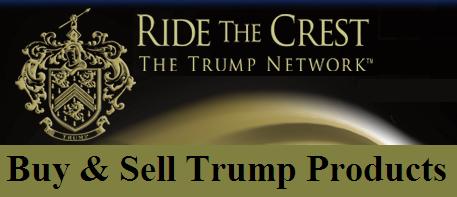 | | |
| --- | --- |
| | Direct Descendants of John Hossack of Ottawa |

William Hossack, born Feb. 10, 1846, married Ella Francis Kenyon, Dec. 17, 1867. She was born in 1847 and died Aug. 11, 1881.
He married Augusta Strawn June 23, 1884. She died in 1929, and William died Feb. 11, 1920, age 74 yrs. Both were buried at Delphos, Kansas.
William and Ella had three children.
| | |
| --- | --- |
| | Alice Louisa Hossack |
| | William Bartle Hossack |
| | Annie Belle Hossack |
| | |
| --- | --- |
| | The E-Mail: |
Subj: The Hossack Family
Dear Mr. Preston,
I was very pleased to find the web site for John Hossack. I am not a relative, except by friendship. Let me explain.
My grandfather, Ray Manuel, was a young man, scarcely more than a boy, working on the railroad near Delphos, Kansas, when he made the acquaintance of William Hossack and his wife and daughters, Augusta Strawn Hossack, Annie Hossack, and Allie Hossack. He was soon employed at their grain mill, and worked there all of his life. William Hossack suffered a stroke in 1918, and Augusta, Allie, and Annie took over the running of the mill and elevator. After he died in 1920, they continued the business. In September 1924, an article appeared in "The Southwestern Miller" which focused on Annie Hossack and the running of the mill by the females. In later years, my grandfather became a partner in the business, and when Annie died, my grandfather inherited their portion of the business.
When I was a young girl, I called the Hossack sisters Aunt Allie and Aunt Annie. I have very fond memories of them, although they both died before I was in grade school. All of my life, my grandparents, especially my grandmother, passed on stories of the Hossacks, that their grandfather had been an abolitionist, about the Scott connection (Carson Pirie Scott), and so forth. My grandparents inherited not only the business, but also their household, and both my grandmother and mother (who worked for the Mill for both the Hossacks and for my grandfather) enjoyed having and using the household items.
I have pictures of several of the Hossacks: John and Martha, parents of William; William, Ella, and Augusta; and the children Willie, Allie, and Annie; the house at Ottawa, IL (the same picture from across the river that appears on your site). The Hossacks lived for a time in Great Bend Kansas, and I have graduation pictures from Great Bend and (if I remember correctly) Salina, Kansas. I also have a copy of the poem and the circle genealogy chart.
Willie, Allie, and Annie never married, and their branch ended with them. I have thought from time to time that some of this history should be shared, but was never sure how to go about it. That is one reason I am so glad that you have done the work you have. I would be glad to hear from you and share copies of what I have with you.
Sincerely, Julia McClure
The MIDI file of "Willie's Gone to Heaven" is used by permission of Benjamin Robert Tubb from his website at Public Domain Music http://www.pdmusic.org