| | |
| --- | --- |
| | My letter to a Hossack Cousin |
summarizes the extent of my research to date.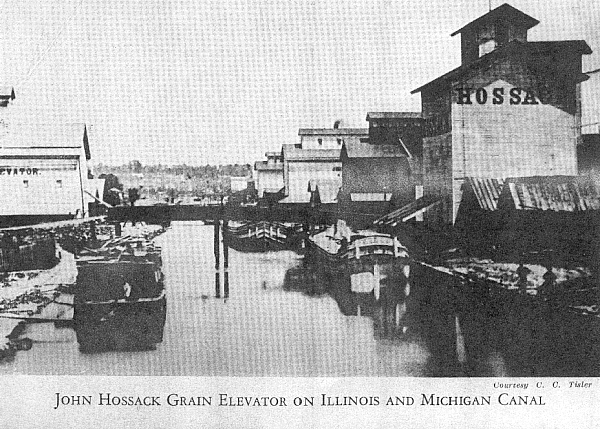 April 17, 1998
Dear Hossack Cousin:
The following is a summary of what I have dug up over the past several years. I have copies of most of the source works that have been cited.
I am sending along a copy of the "History" by Frederick Newton Hossack which outlines the Hossack family as far as known. The "Memorial Book" adds detail. It is interesting that Frederick Newton Hossack (FNH) mentions some thoughts about the family originating in Bohemia. But note that as far back as I have gone the family name is spelled "Hossack." I am now reasonably convinced that the Hosacks (one "S") from Bohemia have always been a separate line. The Hosacks appear to be the ones from Bohemia. The Hossacks have been in Scotland far longer.
My cousin Barbara Hulk of Alaska has told that cousin Barbara Stevenson of Florida was the source of "The Wheel" that I have been using as my starting point. I have been sending out copies to those offering helpful material. The "Wheel" (a descent chart of 1919) documents the genealogy in graphic detail with the exception of the apparent errors that are covered below.
I link a transcription of the FNH genealogy and I also link some other odds and ends as well as my four page "term paper" on my visit to Ottawa in the summer of 1994.
Now for some of the Hossack Saga:
I received word of a book by Glennette Tilley Turner, Running for our Lives (Holiday House, New York, 1994), from Ms. Jobst (of the Genealogy Society) of Ottawa Illinois (she also runs the tombstone producer of Ottawa). Chapter ten describes an encounter with John and Martha Hossack of Ottawa. While this is a fictional account, it conforms to what I have learned about John Hossack of Ottawa. It is a good book to have. I now have read it in its entirety. It is available from any book store. It was based on research that Ms. Turner did 20 years ago, and she could offer nothing new to my store of knowledge when I talked to her by phone.
John Hossack made a lengthy speech in his own defense while being tried for violating the fugitive slave act, and this contains a good deal of information. This was printed in its entirety in the John Hossack memorial book.
I enclosed a copy of a bibliography that summarizes the sources that I know with John Hossack information.
| | |
| --- | --- |
| | Excerpt from Siebert's Book (Note: Original title was ...Railway..., not ...Railroad...): |
"Among the notable trials for assisting runaways in violation of the Fugitive Slave Law, in addition to the case of Dr. Eells, already mentioned, were those of Owen Lovejoy of Princeton, and Deacon Cushing of Will County, both of whom were defended by Judge James Collins of Chicago. John Hossack and Dr. Joseph Stout of Ottawa, with some half-dozen of their neighbors and friends, were tried at Ottawa, in 1859, for assisting a fugitive and acquitted on a technicality. A strong array of attorneys, afterwards widely known through the northern part of the State, appeared for the defense, including Isaac N. Arnold, Joseph Knox, B. C. Cook, J. V. Eustace, Edward S. Leland and E. C. Lamed. Joseph T. Morse, of Woodford County, was also arrested, taken to Peoria and committed to jail, but acquitted on trial."